Navigating through the sea of solar panels, each with different models and manufacturers, can seem like an overwhelming task. It's not easy to determine the best option as you can't simply take apart a solar battery for testing. The evaluation of panels requires specialized equipment that can detect minor faults or anomalies, or you may have to wait for time to reveal the quality. However, there are certain aspects that you can research beforehand, primarily the reputation and characteristics of the panel manufacturer. It's crucial to understand the production process of the solar panels, their technical specifications, and the brand's specialization. This knowledge will allow you to make informed decisions, avoid mistakes during purchase, and select a trustworthy company known for its high-quality products.
Key Factors to Consider When Choosing Solar Panel Manufacturers
Choosing a solar panel that's both high-quality and reliable isn't as simple as just looking at the Tier1 rating. There are several other factors that need to be taken into account, such as:
The product warranty: This is a guarantee from the manufacturer that protects you against any defects in the components or materials that might occur during the warranty period.
Performance or Output Power Guarantee: This ensures that the solar panel will produce at least the stated minimum output power after a certain period of time.
The company's reputation and history: How long has the company been in the market and what are its real results?
Post-purchase customer service: How does the manufacturer support its customers after the purchase?
Pricing: As with most things, you often get what you pay for. Premium equipment usually comes with a higher price tag, so the more expensive the panels, the better their quality, regardless of where they're made.
The popularity of certain manufacturers can vary depending on the region and country where the solar panels are being used. Some brands might be more well-known in certain parts of the world than others. However, there are some general trends. While German, Japanese, and American solar panels were once considered the most reliable, they now face stiff competition from Asian manufacturers, particularly those in China. Many reputable Chinese companies are continually improving their craftsmanship and panel performance, and are investing heavily in research and development. But remember, there are still many low-quality panels coming out of China. Always be sure to check where and by whom the solar panels are made, and ensure the company has a solid track record before buying devices from any unknown or unfamiliar brand.
Drawing on years of experience and feedback from professionals in the solar industry, we've put together a list of the 10 most reliable and popular solar panel manufacturers today.
1. LG Energy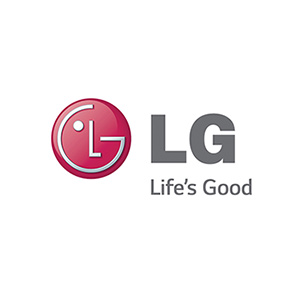 Recognized globally as a top-tier manufacturer, LG Energy offers an impressive selection of reliable, high-performance solar panels. The company's journey into solar photovoltaics started over three decades ago with initial research into silicon crystalline cells. This extensive period of research and development set a strong foundation, leading to the large-scale production of photovoltaic modules in 2009 at their Gumi facility in South Korea. LG Energy stands out as one of the few manufacturers providing a long-term performance warranty of 25 years. As a "Tier 1" brand with numerous accolades, LG's premium panel ranges have gained significant popularity in Australia, the US, and Europe. These panels, with a rated power between 320 W and 375 W and an efficiency of 19.3 – 21.7%, are priced in the mid to high range.
2. REC Group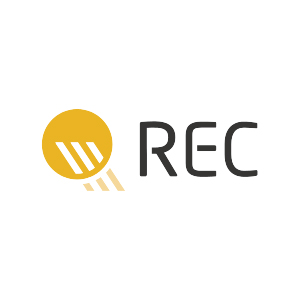 Originating from Norway in 1996, REC Group has grown to become the largest European brand in the solar industry, with a global presence through its offices, representatives, and partners. As a leading innovator in solar photovoltaic technology, REC Group operates a cutting-edge manufacturing facility in Singapore. The company is recognized for producing high-quality, cost-effective panels and is considered a frontrunner in the production of high-performance modules. REC solar panels come with a 20-year hardware warranty and exhibit low degradation rates, reflecting the company's commitment to quality. REC Group is known for testing its solar panels under conditions that are significantly more stringent than the current industry standards. The panels, with a rated power between 290 W and 355 W and an efficiency of 18 – 20.7%, are priced in the mid to high range.
3. SunPower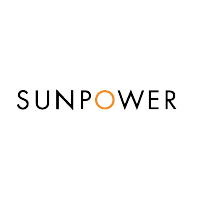 The American corporation SunPower, established in the 1980s, boasts a long and illustrious history in the solar energy sector and holds the record for solar panel efficiency. Today, the company operates manufacturing facilities across the globe, including the US, Mexico, Europe, and Asia. SunPower is renowned for its extensive use of advanced technology and is widely regarded as a leader in the solar energy industry. This is a significant claim, but it's hard to dispute given that the brand currently produces the most efficient residential solar panels on the market. These panels have the lowest degradation rate and guarantee the best performance – retaining 92% of their capacity after 25 years of operation, backed by a 25-year product warranty. However, as with most things, high performance comes with a high price tag, which is why SunPower solar panels are quite expensive.
The brand enjoys particular popularity in North America and is considered one of the most reliable, albeit pricey, manufacturers. Their panels, with a rated power between 340 W and 400 W and an efficiency of 19 – 22.8%, are priced in the mid to very high range.
4.Panasonic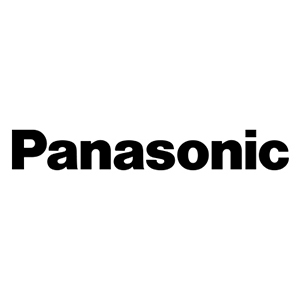 The Japanese brand Panasonic needs no special introduction, and its solar panels are recognized as some of the best and most optimal solutions in the solar energy sector. Backed by a century-long brand history, Panasonic offers a 25-year product and performance warranty – one of the most extensive in the solar industry. The company guarantees a panel power output of up to 90.76% after 25 years of operation, which significantly surpasses many other manufacturers. Panasonic's solar panels come with a comprehensive long-term warranty, are durable and resilient, and incorporate innovative technologies in their production to adapt to a constantly evolving social landscape. With a rated power between 245 W and 330 W, these panels have an efficiency of 18-20.4%. They are priced in the mid to high range.
5. Hanwha Q Cells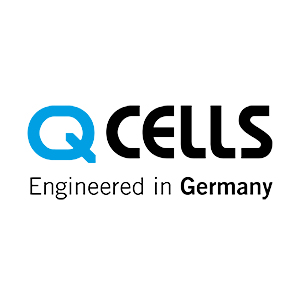 The German-Korean company Hanwha Q Cells, with production facilities in Malaysia, South Korea, China, Turkey, and the USA, is one of the largest and most renowned manufacturers of quality panels. The company offers a broad range of high-tech devices for all facets of solar energy. Hanwha Q Cells produces a complete spectrum of photovoltaic products, applications, and solutions – from modules and kits for systems to large-scale solar power plants. The brand's solar modules have set numerous world efficiency records. For instance, the Q.ANTUM DUO technology, developed by German engineers, provides notably high efficiency and productivity in limited areas. Another advantage is that all of the brand's products undergo thorough testing by the unbiased and independent quality assurance program of the German VDE certification institute.
The company offers a 12-year product warranty, as well as a 25-year performance warranty with a minimum of 97.5% of rated power during the first year, 91.2% up to 10 years of operation, and a minimum of 82% up to 25 years. With a rated power between 270 W and 330 W, the brand's panels have an efficiency of 16-19.9%. They are priced in the mid-range.
6. Trina Solar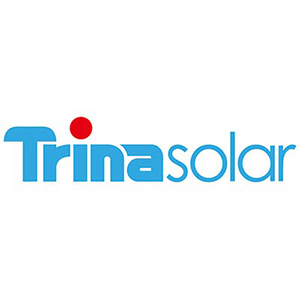 Trina Solar, a Chinese company established in 1997, is one of the world's largest manufacturers of solar panels. The company is actively investing in the development of a new generation of cost-effective, high-efficiency panels. Trina Solar offers a diverse range of panels, including economical polycrystalline panels, efficient half-cut honeycomb panels, and advanced bifacial panels. Currently, Trina Solar panels hold leading positions in global sales rankings due to their optimal characteristics, with their primary application being grid-type solar power plants. One of the brand's most renowned lines, Trina Honey, is considered an excellent value for money.
The brand's solar panels come with a 10-year guarantee for a performance of at least 90%. With a power rating between 280W and 340W, Trina Solar panels have an efficiency of 16-19.4%. They are priced in the low to medium range.
7. Jinko Solar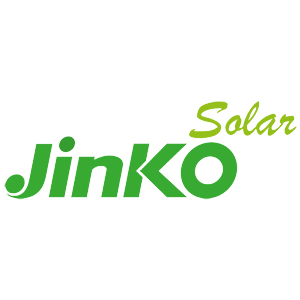 Jinko Solar, a leading Chinese brand, is a prime example of how solar panels are produced to cater to diverse consumer needs. As one of the largest and most innovative solar module manufacturers globally, Jinko Solar offers a wide range of cost-effective and reliable panels. The company sells its solutions and services to various countries across all continents. Thanks to continuous research and development in new solar cell technologies, Jinko Solar engineers have achieved several efficiency records over the years. For instance, Jinko Solar's Eagle 60 (polycrystalline) and Eagle PERC 60 (monocrystalline) panels are among the most popular low-cost panels on the market, boasting a good reputation and support from local offices. Jinko Solar offers ranges of panel models with enhanced efficiency, improved performance on cloudy days, and panels like the Eagle Dual, which are double glass modules with low degradation and a 25-30 year warranty. With a rated power between 280 W and 340 W, Jinko Solar panels have an efficiency of 16-19.4%. They are priced in the low to medium range.
8. Longi Solar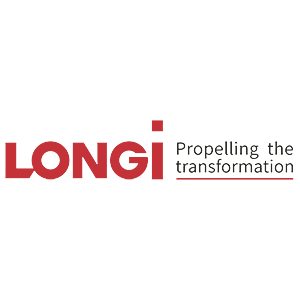 Over the past few years, Longi Solar has experienced rapid growth, emerging as not only one of the largest solar panel manufacturers by volume in China, but also as a globally recognized leader in solar panel production. Longi Solar produces a broad range of economical and reliable panels that exclusively use monocrystalline cells. The brand offers high-quality "Tier 1" panels that demonstrate high performance even under low temperatures or low light conditions. The company's products stand out for their advanced technology, reliability, and reasonable pricing. For instance, Longi Solar's Hi-MO3 and Hi-MO4 mono PERC solar panels are among the most popular high-efficiency and low-cost solar panels on the market. With a rated power between 310 W and 365 W, the brand's panels have an efficiency of 18-19.6%. They are priced in the low to medium range.
9.Canadian Solar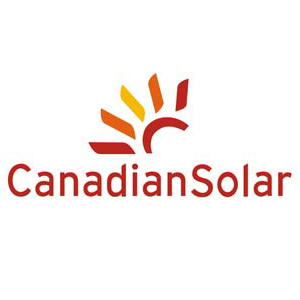 Established in 2001 in Canada, Canadian Solar has grown since 2006 into one of the world's largest solar panel manufacturers and project developers in the solar energy sector. Today, Canadian Solar operates subsidiaries in over 24 countries across six continents. The majority of its manufacturing facilities are located in Canada and China, which also host the company's three state-of-the-art research centers. Thanks to substantial research, the implementation of innovative technologies, and significant investments, Canadian Solar's solar panels and solutions stand out for their reliability, excellent performance, and high quality. Panels with reinforced frames are suitable for operation in harsh climatic regions, and the stations provide a high level of efficiency even with minimal solar activity. The brand's modules are included in the Tier 1 list, and strict quality control at all stages of production allows the company to offer an extensive warranty period of 25-30 years and provide support to its customers in more than 20 countries worldwide. With a rated power between 260W and 400W, the brand's panels have an efficiency of 18-23.8%. They are priced in the low to medium range.
10. JA Solar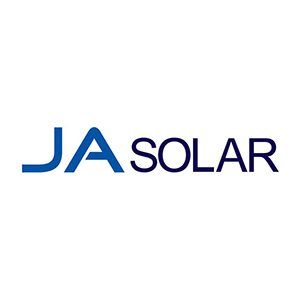 Founded in 2005, the Chinese company JA Solar is recognized as one of the top manufacturers of solar panels. The company's operations encompass integrated production from silicon wafers, cells, and modules to complete photovoltaic power systems. JA Solar products are sold in more than 120 countries worldwide. With ongoing technological innovation, robust financial health, and a well-established global sales and customer support network, JA Solar has been recognized by reputable industry associations as one of the world's leading manufacturers of high-efficiency photovoltaic products. The company is continually working on improving its modules and operates its own research center. JA Solar was the first manufacturer to apply double printing technology in all production lines for photovoltaic cell production, eliminating the possibility of conductive busbar delamination, and also employs passivation technique on the back. To enhance panel efficiency, the production of photovoltaic modules uses selective emitter technology. The company offers a 10-year warranty on materials and a 25-year warranty on performance at a level of at least 80%. With a rated power between 270W and 400W, the brand's panels have an efficiency of 16–19.6%. They are priced in the low to medium range.