The storage battery is one of the most important links in the chain representing the device of the solar system. It is here that the energy received from solar panels is accumulated and subsequently spent on the needs of the consumer. The efficiency of the entire system, ensuring its maximum efficiency, largely depends on the battery. When purchasing a battery, it is necessary to take into account many parameters and technical characteristics in each case. But the first step that needs to be taken in order to choose the right battery for solar panels is to decide on the type of battery, which we will talk about in this article.
What batteries are used in solar panels
Choose any battery for solar panels will not work. For example, an ordinary car will not work, which is traditionally designed for short-term peak loads when starting a car (starter operation) with subsequent charge recovery as it moves. It is undesirable to allow such a battery to discharge below 45–50%, which is not suitable in the case of solar panels. Indeed, at night, batteries installed in solar panel systems begin to lose charge to values that are unacceptable for conventional starter batteries. For solar systems, it is necessary to use deep cycle batteries, that is, those that are often discharged to a value of at least 50% or even 80–90%. Today there are several main types of these, consider their features.
Battery types
Lead acid batteries
This is a long-standing and most common type of battery, which has long been considered the most preferred for off-grid power systems due to its relatively low cost, reliability and service life. There are several different types of lead acid batteries, such as sealed lead acid and flooded lead acid.
Flooded lead-acid battery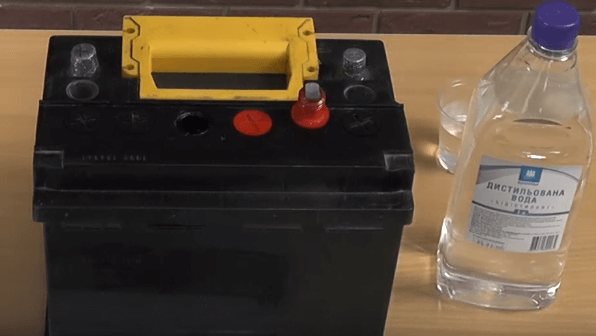 The main type in this series is the flooded lead-acid battery, in which the electrolyte (acid) is in liquid form. Such batteries consist of cells whose plates must be completely immersed in liquid in order for them to function properly. For this reason, they are also called "flooded" or "flooded". They need to be regularly checked for fluid levels to keep the plates submerged. As early as 10 years ago, such batteries were the most common deep cycle batteries, and they are still used in some large off-grid systems. One of their disadvantages is the need for ventilation in the room where they are located, since during the charging and discharging of these batteries, a by-product is formed in the form of volatile gases, which exit the battery to prevent pressure build-up. Because of this, the electrolyte level also decreases – constant maintenance is necessary, the battery needs to be monitored and water added every 1–3 months, which also refers to the disadvantages of this type of battery. In addition to being bulky and corrosive, requiring regular checks, batteries must be stored in a strictly upright position to prevent leakage.
But on the other hand, with proper operation, regular maintenance and care, you can maintain battery performance at the proper level. As a result, such flooded batteries can work for a long time (up to 20 years or more), which is a plus of such batteries. They are also the most affordable and budget category for solar panels . Therefore, for those who do not mind regular maintenance and monitoring, such batteries can be the right choice.
Those who do not want to spend a lot of time and effort on servicing solar systems still switch to using other models.
Valve Regulated Lead Acid Battery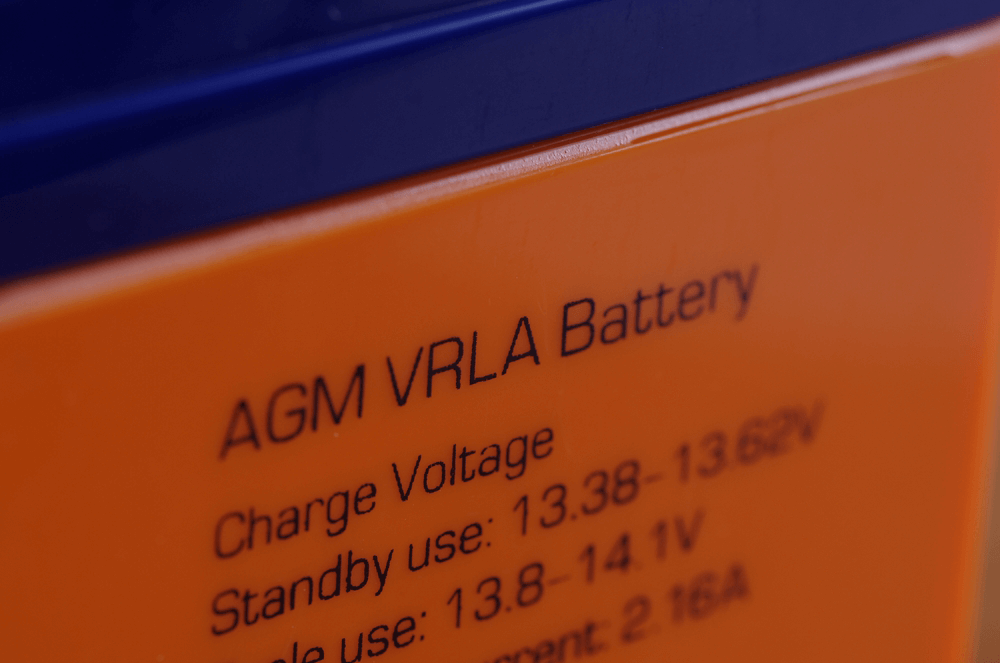 This type of lead-sealed battery is sealed and maintenance-free. Batteries of this type are often abbreviated as VRLA (from the English. Valve Regulated Lead Acid – lead acid with an adjustable valve) or SLA (from the English. Sealed Lead Acid – sealed lead acid). Tightness in this case means that the electrolyte will not leak out of a battery of this type even with strong shaking or falling on its side. In addition, combustible vapors that are released during battery operation do not go outside, but are "locked", and the emergency valve can only open in case of severe violations of operating conditions. The term "maintenance-free" means that in batteries of this type it is not necessary to monitor the electrolyte level and add liquid. Sealed VRLA or valve regulated lead acid batteries operate in the same way as flooded batteries, but are hermetically sealed in a sealed case with non-liquid electrolyte. VRLA batteries use a gas recombination system that combines the gases generated during the charging/discharging process and sends them back to the battery. This prevents almost all loss (about 99%) of the electrolyte due to outgassing. Therefore, these batteries are maintenance-free and there is no possibility of acid spills. This means they are much safer, easier to handle and transport than flooded batteries.
This type of battery has two subspecies: AGM (Absorbtion Glass Matt) and Gel (Gelled Electrolite) batteries.
AGM sealed lead acid batteries
This technology has gained popularity since the early 1980s with sealed lead-acid batteries for military vehicles, aircraft and UPS applications. AGM (Absorbtion Glass Matt) batteries use the VRLA system, but the electrolyte is in an absorbent glass layer – a special glass cloth (glass fiber mat) impregnated with electrolyte – and is located between lead-calcium plates. This is the most economical type of VRLA battery and has become very popular in recent years. One of the main advantages of AGM batteries is that their internal resistance is significantly lower than that of flooded ones. Therefore, these batteries can withstand higher temperatures and also discharge more slowly. Unlike flooded batteries, AGM batteries are sealed and require less or no ventilation. They are not dangerous, resistant to low temperatures, relatively light in weight, less prone to heat (due to low internal resistance), and can retain a static charge for a long time. However, this type of battery life can be quite low compared to flooded and gel batteries, typically 6–10 years. As a rule, they are an excellent choice for an off-grid solar system.
Gel sealed lead acid batteries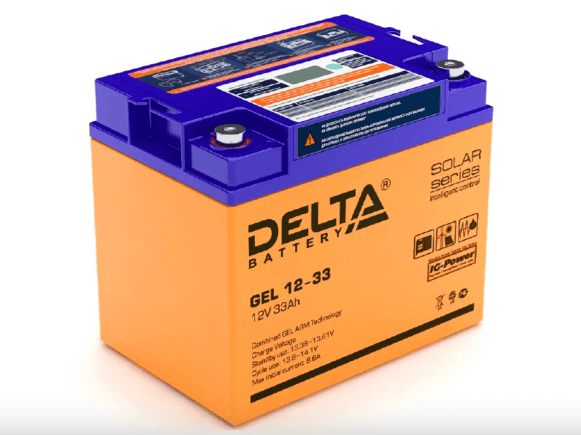 Gel batteries (from the English Gelled Electrolite) use the VRLA system, but with a gel electrolyte. In fact, it uses an acid bound with a special gel-forming stabilizer (silica gel – colloidal silicon dioxide) to form a thick gel-like electrolyte. The gel is located between the lead plates in a jelly-like form and occupies almost the entire space between them. Due to such a device, these batteries are more durable, durable, maintenance-free and highly resistant to vibration and shock, work well at high and low temperatures, have a long life cycle, it is impossible to drain the plates or shed them. The viscosity of the electrolyte makes the cells less likely to leak if damaged, perform very well at high discharge rates, and generally last longer than AGM batteries.
However, GEL batteries have more disadvantages than other types of batteries, which makes them less popular. These batteries are not ventilated and discharge slightly faster than flooded cells. Other negatives include narrow charging profiles that are easily damaged if not properly charged, insufficient amp-hour capacity, and their low charging voltage can lead to accidental overcharging. This is important in application to solar power systems where power generation is variable and can cause this recharge. In addition to these cons, gel batteries are more expensive than flooded lead acid batteries.
Lead-carbon batteries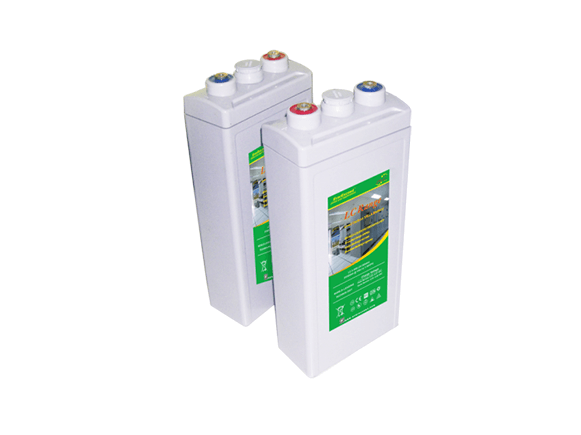 Lead-carbon batteries are advanced sealed type VRLA lead-acid batteries that use a common lead positive plate (acting as the anode) and a carbon (composite) negative plate (acting as the cathode). The carbon acts as a kind of "supercapacitor" that allows for faster charging and discharging of the battery and extends the life of a partial charge. Like conventional sealed gel batteries, lead-carbon batteries are also sealed, and typically use a gel electrolyte to improve safety and reduce operating costs. They have a longer life than conventional lead-acid batteries. There are several companies that make lead-carbon batteries with nano-carbon or advanced cathode alloys to provide longer life. Among them, for example, the Japanese brands GS Yuasa and YHI Power, also announced by the Chinese manufacturer Narada.
Tubular gel batteries OPzV
One of the most popular and frequently used types of batteries from filling devices is OPzV batteries (from German Ortsfest PanZerplatte Verschlossen – "stationary closed tubular plate"). These tubular gel single cell (2V) VRLA batteries are connected in series to form 24V or 48V deep cycle batteries. They are fundamentally different from other batteries in terms of assembly, and are tubular positive and flat smeared negative plates. Some elements of such batteries (2V) are made in the form of cases made of special transparent plastic (SAN material – styrene-acrylonitrile, highly resistant to mechanical damage, chemical attack, non-flammable). Therefore, the electrolyte level in transparent cases is always clearly visible, its maximum and minimum are marked. Tubular gel batteries have a long service life (up to 20 years), significant mechanical strength of the plates themselves and are low-maintenance – it is necessary to add water about 1 time in 1-2 years. OPzV batteries also have one of the longest cycle life of any battery: up to 5,000 cycles (15 years) at 20% DOD and 3,000 cycles at 40% DOD (subject to certain charging parameters and maintaining the correct temperature range, typically 15-30°C). FROM).
Li-ion batteries
Lithium-ion batteries are considered the best type of solar energy storage battery today due to their high energy density and superior efficiency. In recent years, such batteries have become more popular among owners of solar modules than lead-acid batteries. Despite the fact that this technology became commercially available only 15–20 years ago, lithium-ion batteries quickly became very popular in consumer electronics (smartphones, laptops) due to their relatively light weight and high stored energy/power density. These pluses have led to the fact that they are preferred to be installed in electric vehicles and home solar systems.
Although lithium batteries are more expensive than other types of batteries, they have many advantages that make up for their price. These include longer life (varies from 3,000 to 5,000 cycles), more efficient use of energy, no need for maintenance, deeper discharges (higher storage capacity), no outgassing, and more. Lithium-ion batteries are much smaller and lighter for the same capacity, but they can also be deeply discharged to 80-90% of their total capacity without compromising battery life. Their high and efficient charge/discharge helps to optimize solar power generation. By the way, the ability to quickly charge is a huge advantage for use in electric vehicles and off-grid solar energy systems, as the slow charging time of lead-acid batteries is a major drawback for consumers.
It is believed that lithium-ion batteries are the best choice for solar panels today. However, individual lithium cells have very high energy densities and can become hot during use, so they may require sophisticated control systems to control cell temperature and voltage.
******
There are also some less common types of batteries that can be used in the solar industry. For example, nickel-salt batteries, which are characterized by resistance to temperature extremes, high and low temperatures, high humidity. Plus, they are made of environmentally friendly materials that can be easily recycled – Fe, Ni, Al, alumina, salt. But, despite the many advantages over lead-acid devices, such batteries are the most expensive.
Another type is armored batteries made on the basis of positive lead plates in the so-called "shell" – a case made of ebonite or fiberglass. Such batteries are stationary, traction, solar. Devices of this type provide reliable power supply in difficult operating conditions, during overloads. Withstand 850-1600 cycles.
A newcomer to the home energy storage industry is the sea water battery. Unlike other batteries, these batteries do not contain heavy metals, but use electrolytes with sea water. While batteries that use heavy metals, including lead acid and lithium ion, must be disposed of through special processes, a marine battery can be easily recycled. However, as a new technology, seawater batteries have not yet been sufficiently tested in operation and are not widely used.
In the following articles, we will tell you about other factors that influence the choice of a solar battery battery – about what else you need to consider when buying this device in order for your solar system to work efficiently.